What Is Dermal Skin Needling

A proven skin Rejuvenation treatment known as Collagen Induction Therapy that restores & increases the skin's natural generation of Collagen, Elastin & Hyaluronic acid. It opens the door for products to enter below the skin surface of the skin & work from within remodeling and realigns new collagen so it is a long-term treatment. It usually takes 3 to 6 months before the full effect is evident.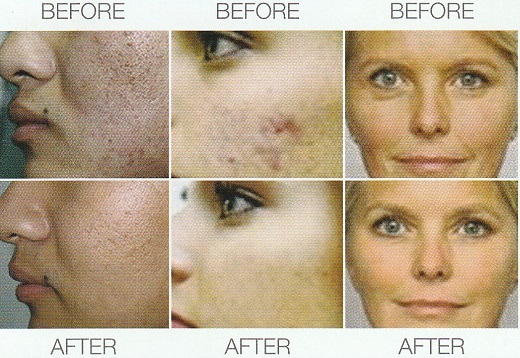 Treatment Benefits
Allows for controlled induction of the skin's self-repair mechanism by creating micro injuries which trigger new collagen synthesis without the normal risk of scarring

Supports synthesis of collagen and elastin.
Reduces the appearance of fine lines and wrinkles
Minimises open pores, refines surface texture.
Dramatically smooths and re-texturizes coarse, thickened skin and helps strengthen fine fragile skins.

This treatment can be used to treat

* Stretch Marks
* Acne scar removal and other types of scares
* Pigment Stabilization
* Wrinkles & fine Lines
* Cellulite
* Open Pores & Skin Texture
* Skin Tightening & Lifting
* Sun Damage skin & Vertigo (Loss of pigment) spots
* Infusion of skincare serums into the skin
Frequency of treatments
Please be aware of other salons that encourage you to come within 6 weeks for another skin needling service. They just want your money and don't care about the benefit to you. Needling to often will stimulate collagenase, a protein that attacks the bonds of collagen & Destroys the newly formed collagen bundles. Skin needs adequate time between treatments to heal and start producing more components. In 1 -2 weeks after needling, skin produces type-111 collagen which is weaker and more fragile than type-1 collagen that replaces it later in the tissues remodelling process.
Recovery time: A 6-8 week recovery period provides longer term results without destroying the fragile collagen produced depending on the amount of needling done in the previous visit. It is recommended to have 3 treatments one every 6 to 8 weeks

FAQ

If you have any questions please leave a message